University of Florida's GHQ at the Forefront of Identifying and Testing the Benefits (and Challenges) of Programming Local Radio with Artificial Intelligence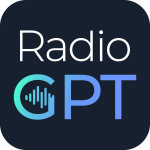 GHQ, a multi-platform radio station targeted at students and campus life, was launched in 2015 with the express purpose of training University of Florida College of Journalism and Communications (UFCJC) students in the business of radio and preparing them for the industry and to impact the world through engaging new technology and helping chart the future of media.
Simultaneously, UFCJC forged a new relationship with Futuri Media, an industry leader in providing AI-driven content and audience and sales technology for media companies and creators. Central to this partnership was collaboration  between Futuri and UFCJC faculty, who would conduct impactful audience engagement research. Fast-forward to 2023 and the current media environment, where UFCJC and Futuri expand the impact of GHQ through embracing artificial intelligence (AI).  
To be at the forefront of understanding the impact of AI on the radio industry, UFCJC and Futuri have partnered to use Futuri's RadioGPT™ technology to create and test AI-driven content personalities that will provide enhanced local content and information in various categories, including weather, campus events and news for the UF community. GHQ is one of the first radio stations in the world to use RadioGPT™ to better connect to audiences, and the only top-tier AAU research institution to employ the technology to the benefit of industry enhancement and student learning. 
RadioGPT™ is a groundbreaking AI technology that creates locally sourced content presented by synthetic and human-cloned voices and GHQ's team of professional staff and students are driving the content priorities and placement to ensure the AI-generated content enhances the listener engagement and experience with GHQ.
The GHQ R&D effort can have implications well beyond academic institutions and into the industry itself. The results of the deployment of RadioGPT™ on GHQ (and eventually other UF-operated media entities) will result in impactful research from UFCJC scholars, which will be publicly available and provide a roadmap and best practices for other organizations who wish to use this technology in their radio operations.
The GHQ experiment will also provide a unique opportunity for students to learn about and implement AI technology in a broadcast or streaming environment. Experiencing this nascent technology directly will enhance their competitive advantage in the marketplace.
Frequently Asked Questions
What technology is being used to drive GHQ's AI experimentation? Futuri Media's "RadioGPT" technology is the primary artificial intelligence software being used to drive this project with GHQ. Other Futuri products, such as TopicPulse, also play a role in terms of feeding data and information from the marketplace and community into RadioGPT to formulate the universe of information the technology draws from. UF staff have complete control over what types of information is utilized by RadioGPT to create audio content for GHQ.
What about security of the technology? The University of Florida conducts a comprehensive test and assessment of any technology that is used in UF-related studies or uses. Futuri's various components that contribute to produce the RadioGPT / AI outcomes have been fully vetted to ensure they match the University's security protocols.
How do you maintain control over the AI?  RadioGPT utilizes information and data from the sources that feed into it, which Futuri's operations dashboard allows us to control. Weather information is only fed into RadioGPT from a few verifiable sources that are all government agencies involved in that content area. The "user" can and should always maintain tight control over the data and information sources that are being used to ensure the information being shared by RadioGPT is of the quality and integrity desired.
Why is the University of Florida College of Journalism and Communications involved in this type of experimentation with AI? UF has been the licensee of WRUF radio since 1928 when one of Florida's first radio stations went on the air with a mission of service to the communities of the region. Through the decades UF has played a leading role in the broadcasting industry and that translates directly into our desire to test new technologies and help ensure they're used responsibly and for good. There is much to be learned about the impact of AI in the media industry and UF is uniquely positioned implement the technology in targeted ways measuring the impact and providing feedback and guidance to the broadcast industry.
Is market research being done in conjunction with the rollout of the GHQ / RadioGPT AI technology? Yes, the University of Florida's College of Journalism and Communications has several faculty who are currently in the stages of formulating audience research studies related to the use of AI in broadcasting and in the media industry and we anticipate studies and findings to be made available to the public in the future.
Are students involved in the AI projects? Yes, WRUF Director of Programming Tommy Bodean, a professional staff person at UF, is leading a team of students in the implementation of GHQ's AI projects. These students are involved in the operation of GHQ in the programming and operations aspects of the station and will play a pivotal role in the way RadioGPT is used in the GHQ operation and the guardrails that will be revealed as the station continues to evolve in these use-case scenarios for AI in radio.
What is the relationship between UF/CJC and Futuri? The Division of Media Properties (DMP) has operated in a business relationship with Futuri for approximately eight years. UF utilizes several Futuri products, such as TopicPulse, Post and streaming of the signals in the daily operation of the public and commercial broadcast stations the University owns. DMP compensates Futuri for these products but does not pay for the use of RadioGPT. Futuri has, in the past, compensated UFCJC to help support audience analysis research projects that have been conducted by faculty in the College of Journalism and Communications. At present, Futuri is not compensating UFCJC for any studies that are currently underway.
What other applications is UF looking at related to AI and broadcasting? There are a number of initiatives that are currently in discussion including one that directly relates to public safety. UF has operated the award-winning and nationally recognized Florida Public Radio Emergency Network, or "FPREN" for more than ten years providing all public media in Florida (and now South Carolina as well) with live and produced hurricane and tropical storm coverage. We're currently working with the Florida Division of Emergency Management (FDEM) on a ground-breaking AI project that we hope to announce soon. In addition, there are a number of other areas that we're working with UF faculty to test including AI's use in the newsroom.
How can we keep up to date with findings from this work at UF with GHQ and AI? Come back to this site periodically and our team will post results and audio clips of RadioGPT in action on GHQ. Additionally, be on the look out at various industry events, such as the NAB Radio Show in New York City this fall, as the plan is to present findings at that event and others to ensure the industry is fully up to date on the projects at UF.
How GHQ is Using RadioGPT
Local Weather: GHQ is testing RadioGPT technology in the deployment of hourly highly localized weather forecasts using a synthesized voice chosen by our programmers and team of meteorologists. The "input" data RadioGPT constantly monitors is from highly verifiable sources such as the National Weather Service, NOAA, National Hurricane Center, etc.
7 p.m. – Midnight Hosted Programming/Content: GHQ's format is CHR-based and utilizes music research and local input from GHQ's team of student programmers, who coordinate and collaborate with the UF Division of Media Properties' professional programming staff. This test scenario will initially deploy a synthetic voice as the "host" of the 7 p.m.-midnight shift every night on GHQ. It's "AI Nights" on GHQ where RadioGPT utilizes Futuri's TopicPulse to drive entertainment and artist information based on the music logs programmed by GHQ's programming team. "AI Nights" is where GHQ tests the abilities for RadioGPT to take updated and current information and translate it into the programming of the radio station that's being directed by staff. AI Nights is slated to launch in late July 2023.
We always welcome your thoughts and input-so tell us what you think of RadioGPT™ on GHQ