Ahead of her re-records, we re-listened to all the albums she'll be redoing. And we fell in love with her music all over again.
By: Julia Collins & Kristine Villarroel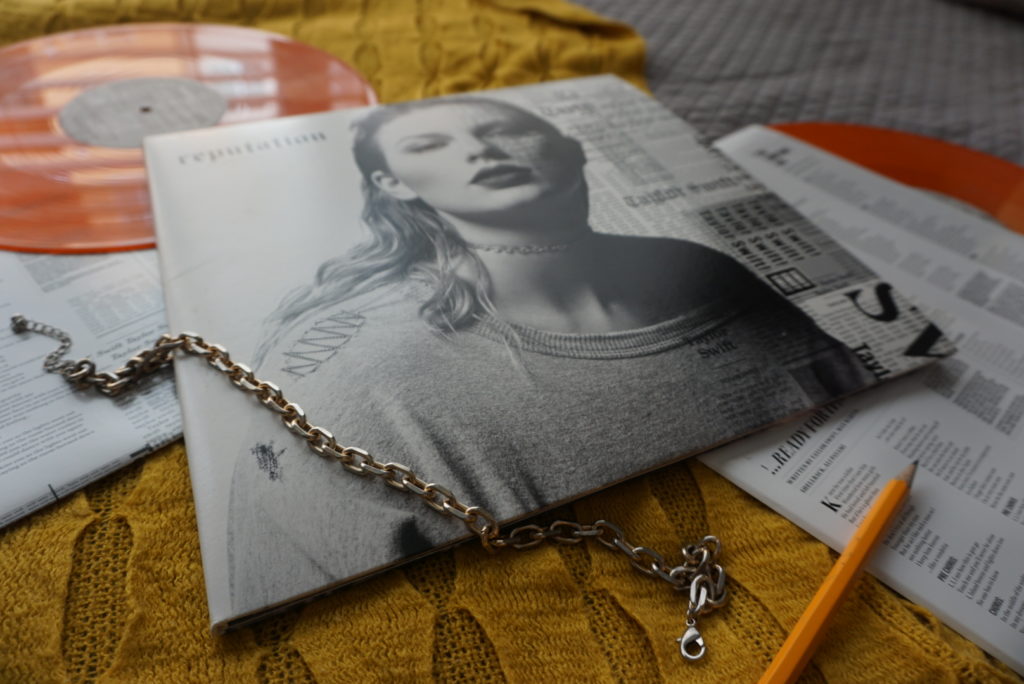 The re-records are changing everything. Taylor Swift, if you're unaware, is re-recording six of her albums to regain the rights to her masters and own her own work. With the Fearless (Taylor's Version) album that dropped today, we thought it would be appropriate to look back on Taylor's discography and relive the magic. The following albums we go into are the ones she's re-recording. Swift has the rights to her albums Lover, folklore and evermore so she's not re-recording those.
Taylor Swift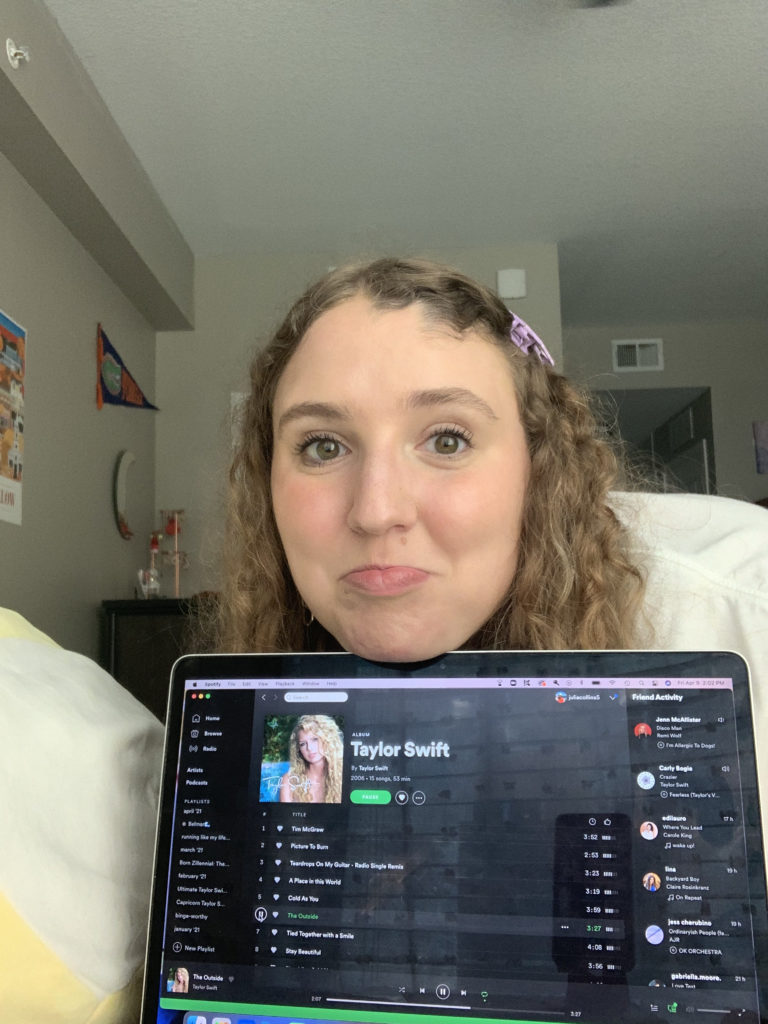 The album that changed her life, Taylor Swift, or Debut, as most fans refer to it, is a time capsule of Swift's adolescence. With popular tracks like "Tim McGraw," "Teardrops On My Guitar" and "Picture to Burn," Debut sits on a mantle next to other country legends. The record was written when Swift was just fifteen, and it shows in the best way. If you haven't listened to this album since 2006 when it dropped, I recommend doing so. Swift's voice is young and reminds me of a simpler time. When I recently relistened, I discovered that my six-year-old self seriously overlooked some of the lesser-known tracks.
"Should've Said No," "Cold As You" and "Mary's Song (Oh My My My)" are some new favorites of mine that were previously buried in the Taylor Swift corner of my brain. It's worth it to dust off her debut album and prepare to be pleasantly surprised.
Fearless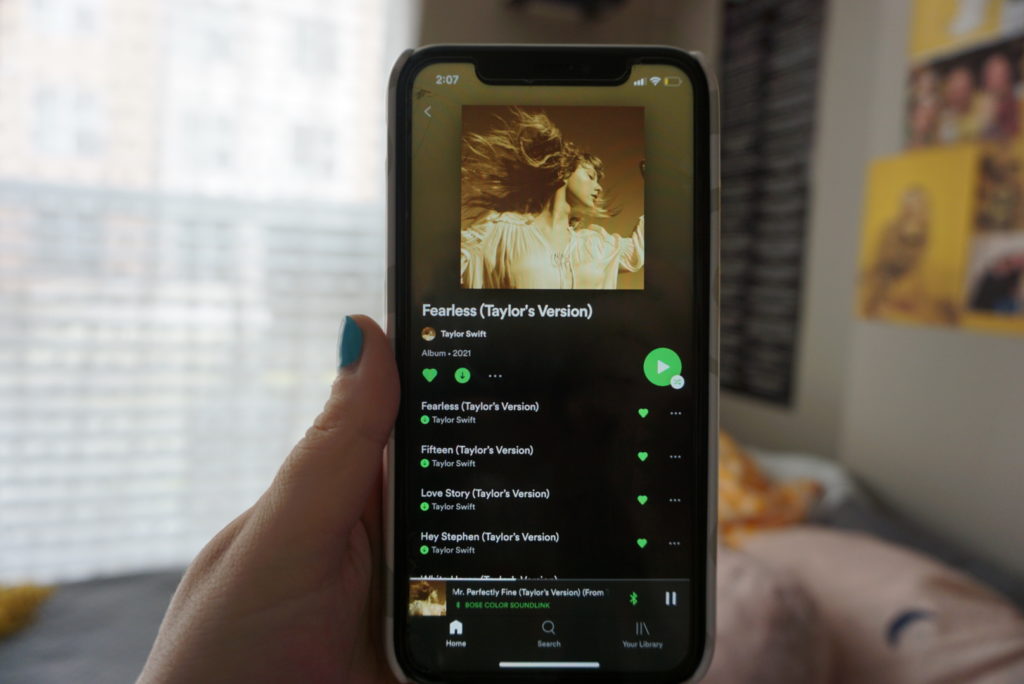 Fearless is undoubtedly the album of the moment. Swift dropped Fearless (Taylor's Version) today, April 9th. With that record release, she dropped six new "from the vault" songs. "From the vault" songs are songs that she wrote at the time she was writing the original album but that didn't make the final cut for the original record. In an attempt to show the music industry why it's important for artists to own their own work, she's recording and releasing these "from the vault" songs to explain that only an artist can understand the significance of their record.
Fearless was the album that took Swift from famous to a household name, in my opinion. With now timeless classics like "Love Story," "Fifteen" and "You Belong With Me," the album is a bridge between Swift's old life in a small town in Pennsylvania and her rise to stardom in Nashville. The first batch of songs on the record are about high school and growing up, while the second half is an ode to her 2008 relationship with then-Disney star Joe Jonas as well as what comes with burgeoning stardom. Another writer might not have been able to translate the unique experience of becoming famous to their audience, but that's the magic of Taylor Swift. One of the best songwriters of our generation, Swift not only explains her life experiences in a relatable way, but does it well enough to earn a Grammy. Fearless gave her her first "Album of the Year" Grammy.
Speak Now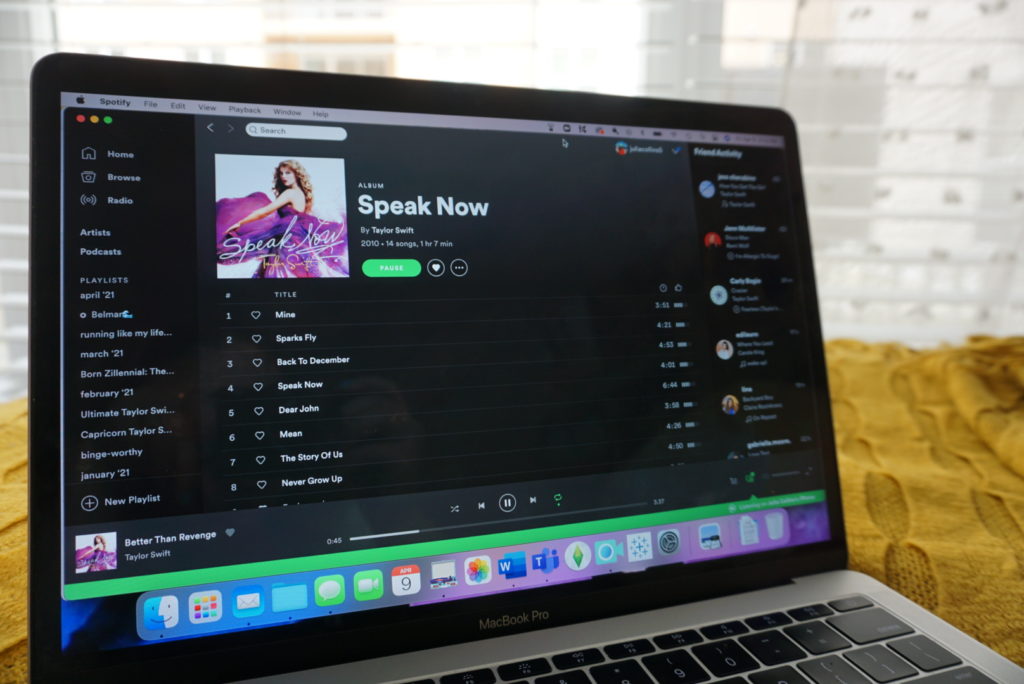 A fan-favorite album, Speak Now marked a new fairytale-esque era of Swift. She wrote Speak Now all on her own with no other co-writers — an impressive feat for any songwriter, let alone a 21-year-old. Speak Now is an album filled with impressive figures of speech and creative writing, taking the listener through the story of her and John Mayer's relationship, with the occasional dig at her haters. The radio hits from this album were "Mine," "Mean" and "The Story Of Us." Though I love those songs, my personal favorites have to be "Haunted," "Better Than Revenge" and "Never Grow Up."
If you haven't tuned into Speak Now since 2010, and you've grown up significantly in the past eleven years, listening to "Never Grow Up" will make you cry.
It hits a different nerve now that we're the ones experiencing this feeling,
"So here I am in my new apartment
In a big city, they just dropped me off
It's so much colder than I thought it would be
So I tuck myself in and turn my nightlight on"
Red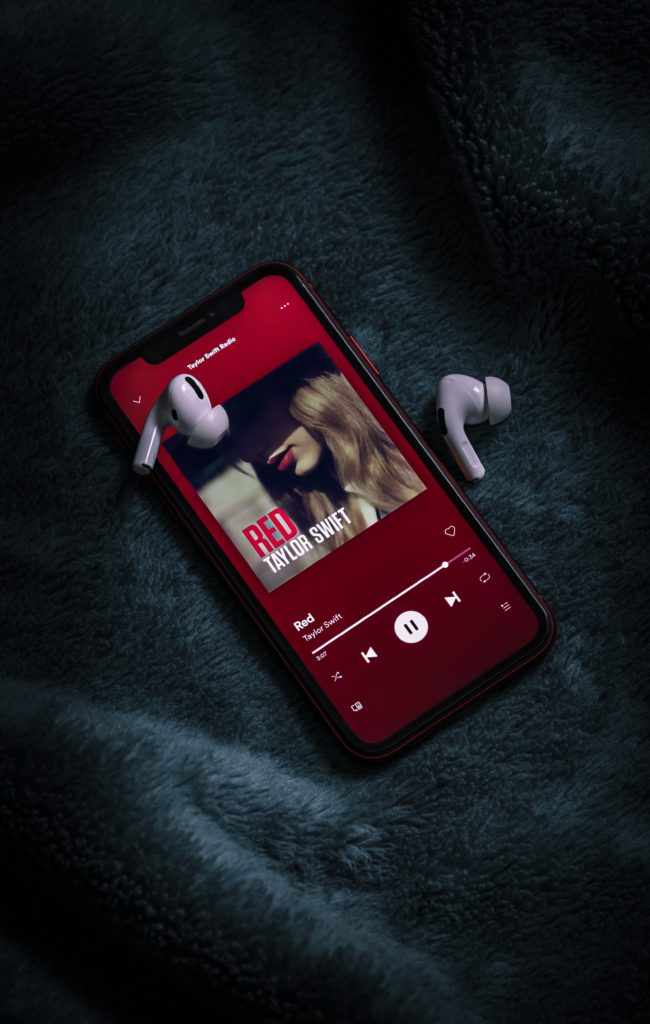 A career highlight, Red most clearly shows Taylor Swift's gradual transition from country to pop. Looking back at the full picture of her entire discography, Red clearly stands out as the turning point between the country sound we heard in her first three albums, and the pop sound that Swift continued to expand and develop in her following records.
Collaborating for the first time with the legendary pop mastermind songwriter and producer Max Martin, Swift delivers the anthemic trio of hit singles "I Knew You Were Trouble," "22" and "We Are Never Ever Getting Back Together." Fully coming into the popstar status she quickly achieved, Swift started facing scrutiny that focused purely on her personal life rather than her music — with special attention being paid to the romantic endeavors she narrated in her songwriting. Anyone who had to live through the 2012-esque Youtube era of parody videos can probably remember Bart Baker's parody of "I Knew You Were Trouble." While not 2021-friendly at all, this parody is a fair summary of what represented a significant portion of the negative media response Swift got after Red.
As Swift continues to release songs from the vault, Swifties hope that the Red re-recording includes an extended version of the fan-favorite "All Too Well." The track, despite not being a single nor being promoted by Swift, amazed fans and attracted a cult following that passionately express their admiration for the song. Talking about the song during an interview with Rolling Stone's 500 Greatest Albums podcast, Swift revealed that the original session in which she worked on the song resulted in a 10-minute-long recording that also included a swear word (something Swift stayed away from until her recent album folklore.)
1989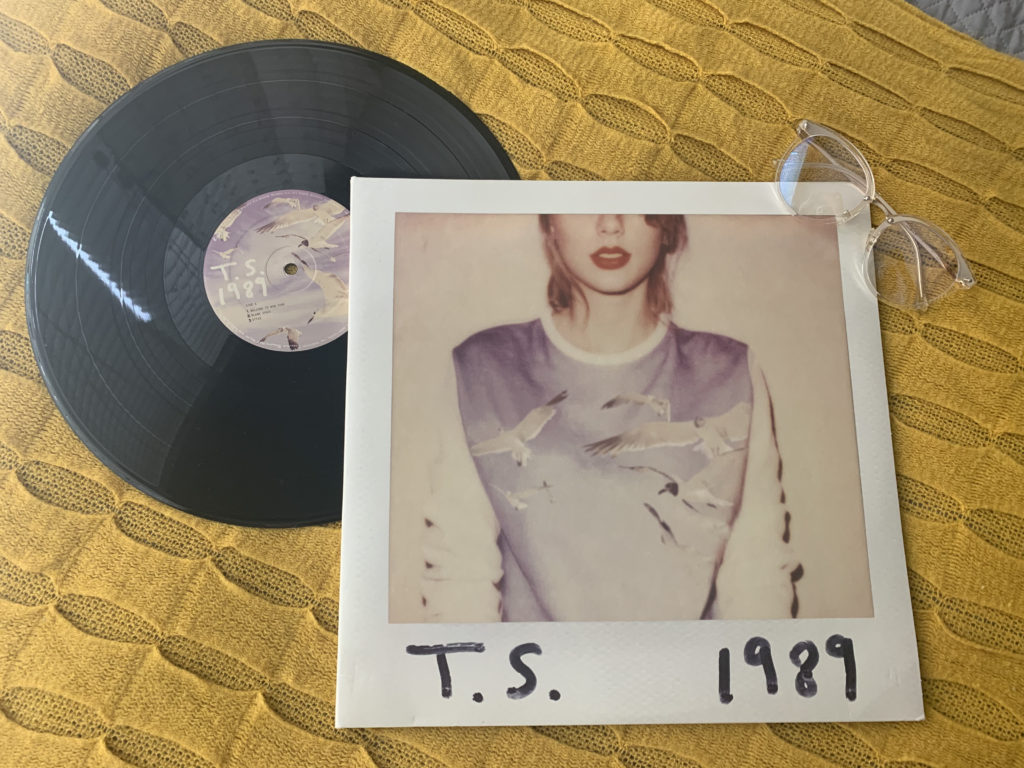 Considered by some as the modern pop bible, the Grammy-winning 1989 marked the moment where Swift completely abandoned her previous country sound and fully embraced pop. In its essence, 1989 is a fun album that isn't afraid to be pop.
This album is as self-aware as it is self-embracing. In 1989, Swift takes the fairytale-esque love songs and digs at her exes that got her mocked and criticized, and rather than running away from them, she blows them up to the extreme — unapologetically. Rather than letting the borderline bullying she faced scare her away from her signature narratives, she takes it and flips the script, reclaiming control over her image on songs like "Blank Space" and "Shake It Off" where she directly references the things she got made fun of and owns them.
1989 also featured the production and co-songwriting of Jack Antonoff, who has also worked with the likes of Lorde and Lana del Rey. Soon enough, Swift and Antonoff became a dream duo.
Many fans are speculating that 1989 will be the next re-recording that Swift will release after snippets of the re-recorded version of "Wildest Dreams" appeared in a trailer for the upcoming film "Spirit Untamed" that first aired on TV during the 2021 Grammy Awards.
Reputation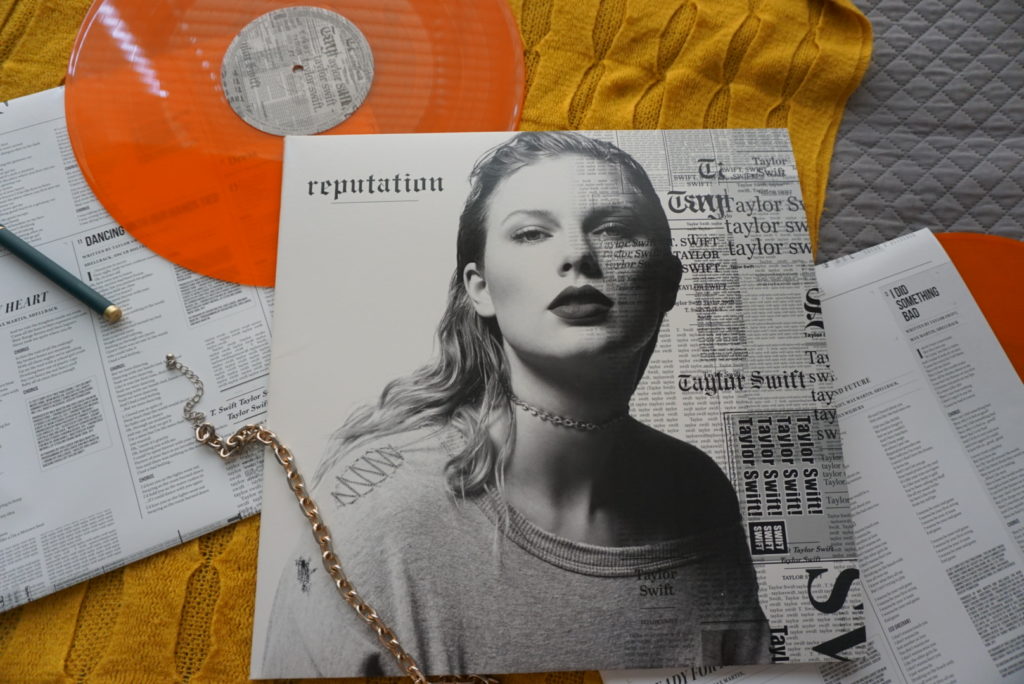 Following the most controversial period in her career, Taylor Swift uses Reputation as a declaration of her confidence and as a defense of her character.
Thematically, Reputation is an epic tale in which Swift battles against multiple antagonists. In it, Swift fully expresses all the frustration, anger and resentment and liberates herself from the passive image she had previously built. Swift takes full ownership of her narrative in songs like "I Did Something Bad" and "Look What You Made Me Do."
Perhaps overlooked because of the album's thesis and nature, Reputation shows a natural progression in Swift's songwriting and a departure from the fairytale love songs of her earlier work and presents a more mature and personal approach to romance in songs like "Delicate," "Gorgeous" and "Dress." These songs show Swift's perception of love as a grown adult, often narrating how her superstar status affects her personal relationships.
With Reputation being her last album recorded under Big Machine Records, it might take a while before the release of the rerecorded Taylor's Version. Fans hope that the songs from the vault show more of Swift's personal narration of this period in her career.
More Posts for Show:
Max